Is it already week six of "Rise and Shine," our K-5 summer learning program with a curriculum that aligns with Arkansas academic standards. We hope that you learned a lot during the first five weeks!
Check out the schedule below for each day's activities with virtual field trips, special segments, Fun Friday and more.
Field Trips
Check out the virtual field trips scheduled this week: 
·      Explore Bull Shoals Cavern to learn about rock formations and investigate the caves. 
·      Visit the Arkansas State Capitol to learn from Rep. Carlton Wing about how laws are made. 
·      Tickle your taste buds with Desserts Around the World. 
·      Take A Look into the Deaf Community with Jeremy and Whitney to learn more about hearing impairment. 
·      Trek out to Petit Jean State Park to learn about the park and the different sites to see.
Special Segments
Special segments throughout the week will include science with "Wendy Weather Balloon," nutrition information with "Zach Lunch," Mr. Steve, The Music Man, music videos, "When I Was a 3rd Grader" animated shorts and spelling practice in "Spelling Bs With Benji and Bart."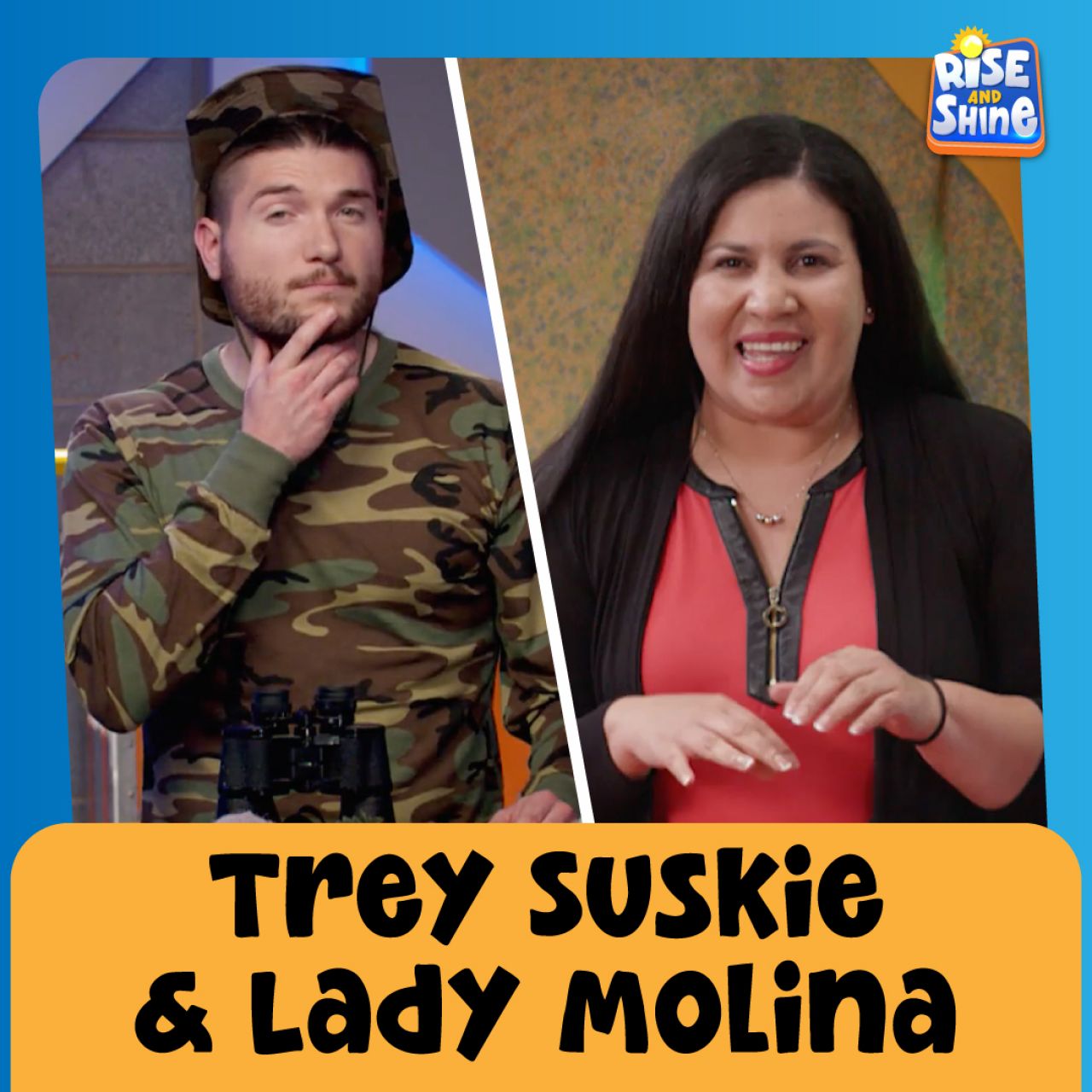 Arkansas Teachers Highlight
Trey Suskie has a passion for teaching at the middle school level and comes from a family of educators. He currently teaching 6th grade at Harmony Grove Middle School. His summer learning tip is:
"Get outside, reduce screen time, and promote critical thinking by observing and investigating the outdoors.
Lady Molina is a passionate world language educator. She is working on obtaining a Ed.S. in Educational Leadership Principalship from Arkansas State University. Her summer learning tip is:
Create a weekly schedule. The schedule affects everyone, so allow others to provide input. This helps ensure the entire family has a chance to do what they want, but set realistic expectations.
Power Packets
Families and students across the state are encouraged to extend their learning with "Rise and Shine" Power Packets, free summer activity kits for kids created in both English and Spanish. Power Packets are available for download, and you can request they be mailed directly to homes, daycares, summer camps and more at myarpbs.org/riseandshine.  
In addition to broadcast, "Rise and Shine" programming is available on-demand through streaming devices, the Engage Arkansas PBS app and on the Arkansas PBS website. Also, subscribe to our YouTube channel to watch some of the great segments from earlier weeks that you might've missed.  
Find the week six schedule below, and don't forget to tune in to "Rise and Shine" Weekday mornings from 8:30 to 11:30 a.m.
"Rise and Shine" is brought to you in partnership with Arkansas Department of Education.