According to the educators here at Arkansas PBS, starting in the third grade, children are in a reading transition period. At this age, we transition from the stage of learning to read to reading to learn. This reading level is just as important as the reading development that is taught in kindergarten through second grade. In this stage, students are introduced to and comprehended more information than ever before. This is also where "reluctant" – better known as "undiscovered readers" – find their love for reading.
Like most people, I don't remember a lot from this time of my life, but the piece that I do remember is always having my nose in a book. This is the period of my life where I was able to discover reading for fun and getting lost in a story. Independent reading was my favorite time in the classroom, and I believe what I learned in this period of my life has continued into my adulthood. I am a faithful reader today, and the tips that I am about to share were recommended by our educators, but my parents used some of these for me growing up and I believe made me into who I am today.
Tips for Helping Your "Undiscovered Reader"
1.    Encourage all reading. I think that I actually learned to love reading through graphic novels; before then, reading was something I liked but was told I had to do. Graphic novels were interesting, and the best part is that I wasn't required to read them. That made it feel like less of a chore! Don't limit their interest – whether that be in comic books, graphic novels, recipes, poetry, magazines or any other "undercover" reading materials.
2.    Set a daily reading goal. I whole heartedly attributed my love of reading to this. My mom would have us read for 20 minutes every night before bed. It started with her reading to me; then, it transitioned to us taking turns. Then it grew to longer periods of time reading before bed by myself.
3.    Discuss the books your child is reading, and ask questions about the stories. This not only increases kids' social interaction but encourages them to engage in discusses in the classroom setting.
4.    Study unknown words. Informational text can include complex vocabulary. This I had trouble with. What I always wanted to do was skip over those words or have someone just tell me what they mean. It is a lot more beneficial in the long run if the student is guided into trying to understand the context of the word themselves. Focus on strategies such as using context clues, defining the meaning of words and discovering synonyms, or breaking down words into smaller parts.
5.    Read along with them. Like I mentioned before, this is what my mom did with me. She started, first, with reading to me, and that led to the two of us taking turns. I believe that establishing the basics of a routine makes reading into a habit that they will continue on their own.
6.    Be a role model. If you want your child to read, show that you are reading too! This was not the case for me at this age. My parents did not read unless it was with me – which is fine because I became a book lover in my own right – but I was also very much influenced by my parents and copied a lot of what they did. Having a parent who read would have probably made me feel better about having a love of reading when a lot of my peers did not.
7.    Expect reading slumps, and encourage kids to read what they are interested in. Getting into a reading slump can happen to anyone. There have been times in my past where I have gotten to the point where I don't read for months – and that's okay! Sometimes we need a break. Sometimes we feel discouraged from what we're reading. The best thing to do if your child is in a reading slump, in my experience, is to read a favorite. Rereading a book you all love will help them want to continue to find that next great story!
Book List
Here is a list of bookies to check out for your reader:
Graphic Novels:
·      "Black Heroes of the Wild West" by James Otis Smith
·      Nathan Hale's "Hazardous Tales" series
·      "Twins" by Varian Johnson
·      "Smile" by Rania Telgemeier
·      "El Deafo" by Cece Bell
·      "Dog Man" series by Dav Pilkey
·      "Hilo" Series by Judd Winick
·      "Big Nate" series by Lincoln Peirce
·      "The Magic Tree House" series by Mary Pope Osborne
Fiction Novels:
·      "Rules" by Cynthia Lord
·      "The Parker Inheritance" by Varian Johnson
·      "Holes" by Louis Sachar
·      "Consider the Octopus" by Nora Raleigh Baskin and Gae Polisner
·      "Be Real, Macy Weaver" by Lakita Wilson
·      "The Chocolate Touch" by Patrick Catling
·      "Restart" by Gordan Korman
·      "Diary of a Wimpy Kid" by Jeff Kinney
·      "From the Desk of Zoe Washington" by Janae Marks
·      "Esperanza Rising" by Pam Muñoz Ryan
Book Series:
·      "The Baby-Sitters Club" by Raina Telgemeier and Ann M. Martin
·      "Bone" series by Jeff Smith
·      "The Boxcar Children" by Gertrude Chandler Warner
·      "The Crossover" series by Kwame Alexander
·      "Harry Potter" series by J.K. Rowling
·      "Percy Jackson and the Olympia" series by Rick Riordan
·      "I Survived" series by Lauren Tarshis
·      "My Side of the Mountain" series by Jean Craighead George
Magazines: Either Print or Online
·      Highlights for Kids
·      National Geographic for Kids
·      Chop Chop
·      Jack and Jill
·      Sports Illustrated for Kids
·      Chickadee
·      Zoobook
Biographies/Autobiographies:
·      "Through My Eyes" by Ruby Bridges
·      "Boy: Tales of Childhood" by Roald Dahl
·      "Find Where the Wind Goes: Moments From My Life" by Mae Jemison
·      "Small Steps: The Year I Got Polio" by Peg Kehret
·      "To Space and Back" by Sally Ride
·      "To Dance: A Memoir" by Siena Cherson Siegel
·      "Long Walk to Freedom" by Nelson Mandela
·      "The Wall: Growing Up Behind the Iron Curtain" by Peter Sis
One of Arkansas PBS's educators used the term "undiscovered reader." When I heard that, it really changed my perspective of not just students but of people and their reading habits in general. Instead of saying reluctant or struggling when it comes to trying to find the motivation to read, being an "undiscovered reader" means that you haven't solved the mystery of what kind of reader you are – and that is okay. Figure out your interest: it's just the first steps in a long life of reading!
"Rise and Shine" is brought to you in partnership with Arkansas Department of Education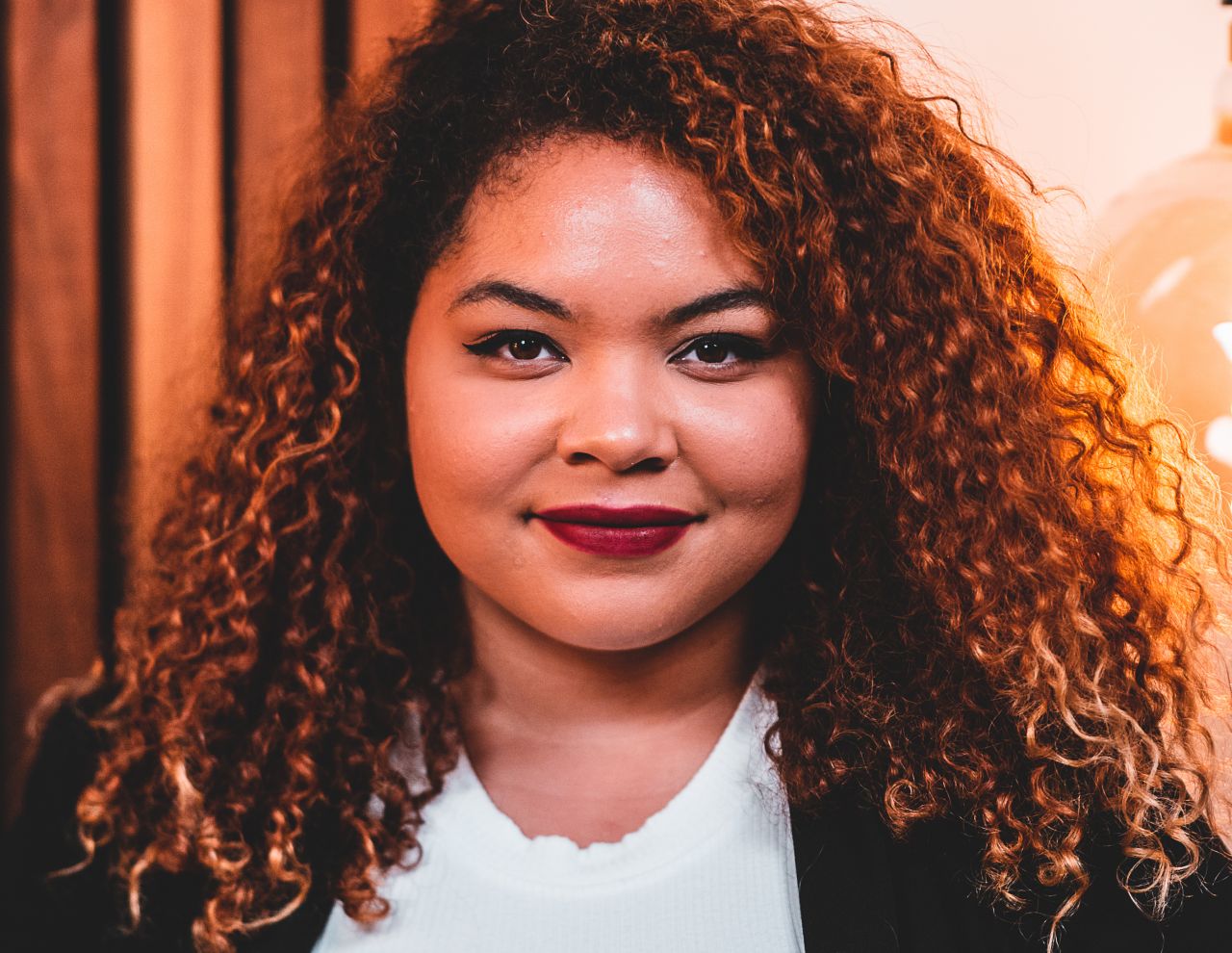 About the author: Kiara Bradford is a public information specialist at Arkansas PBS. She has a bachelor's degree in psychology and communication from Arkansas Tech University and is currently working on a master's degree in mass communication at University of Arkansas at Little Rock. When not at work she can be seen spending her time with her nose in a book.