Farming is not for the faint of heart.
The long hours and unpredictability of the weather are enough to turn many people away from choosing it as a profession. Add in a heavy dose of rising fuel costs, aging equipment and the extremely high price of new technologies, and you can understand why farming is one of the most stressful jobs in America.
Darrin Davis, owner of Lakeview Farms in Lakeview, Arkansas, says there is nothing else he would rather do, though.
Farming is not something you wake up in the morning and say, 'I want to be a farmer,' it kind of has to be in your blood. - Darrin Davis
He loves being outside, connected to the land and doing important work.
The third-generation farmer has seen good times and bad through his many years working the fields. "Farming is not very forgiving, but this is a passion of mine," Darrin said. "I love it and wouldn't rather do anything else."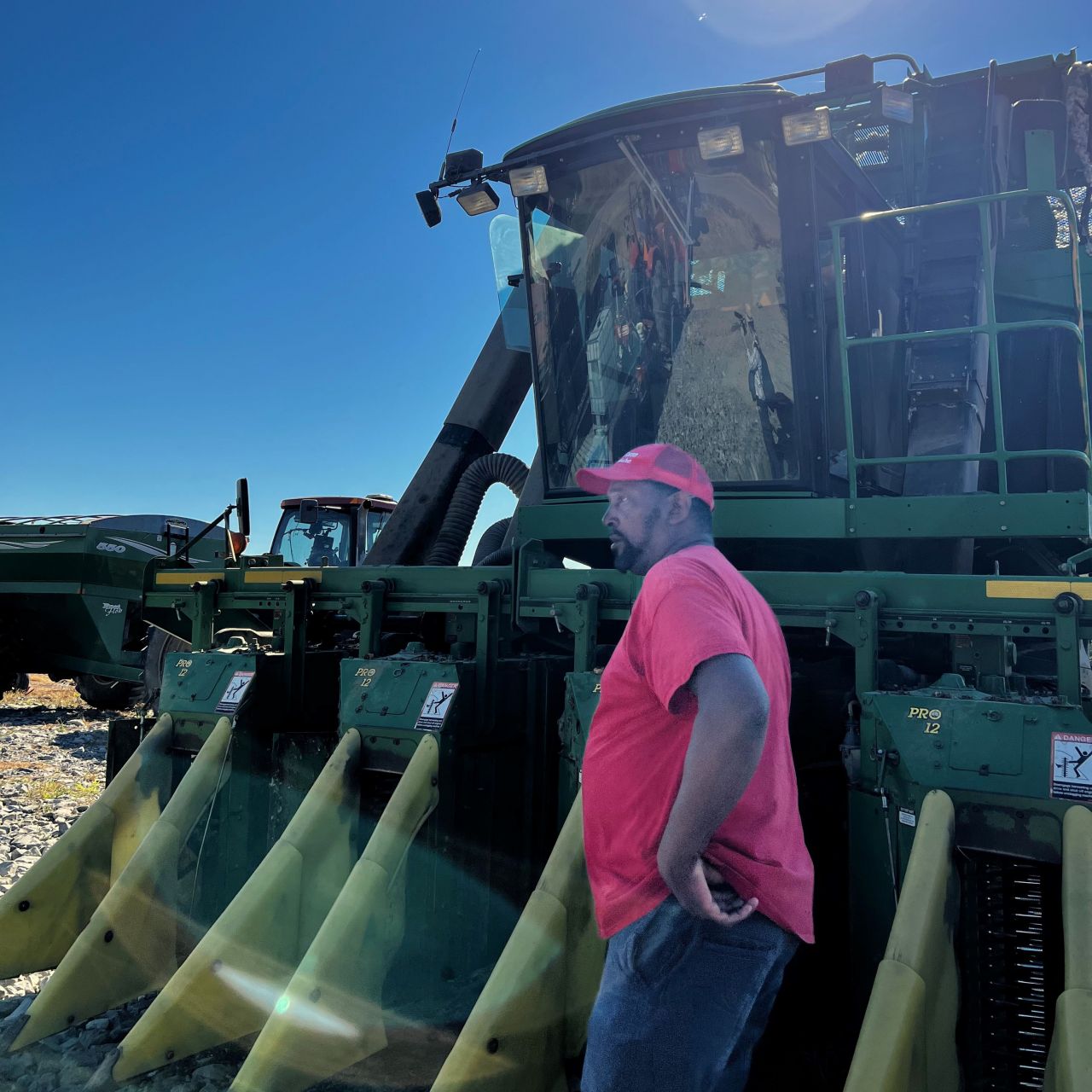 During the good years, he wakes up early, works long hours and makes thousands of decisions every day. During the bad years, he wakes up early, works long hours and makes thousands of decisions every day. He's perfected the art of rolling with the punches, able to bounce back by preparing for the bad when times are good. Some farmers, however, find it harder to bounce back.
Suicide rates among farmers have risen 40 percent in fewer than two decades, according to the Center For Disease Control, which is six times the national average. It's a topic that needs to be addressed, yet most farming communities are not willing to speak up. They grin and bear it or pick themselves up by their bootstraps and keep going, as the saying goes.
Darrin is trying to change that after losing one of his close friends, a fellow farmer, to suicide a few years back. He's become a beacon for the farmers in his community, talking through issues when they're feeling down and guiding them towards programs that can help.
TUNE IN: 
Friday, Nov. 18, 2022 
"Good Roots" inside "Arkansas Week," 7:30 p.m.
LEARN MORE: 
"Good Roots" is produced in partnership with Farm Ranch Stress Grant.
Watch social extras, full episodes and more on YouTube at youtube.com/ArkansasPBS.