By Charleston Tidwell 
University of Central Arkansas volleyball player 
Arkansas PBS intern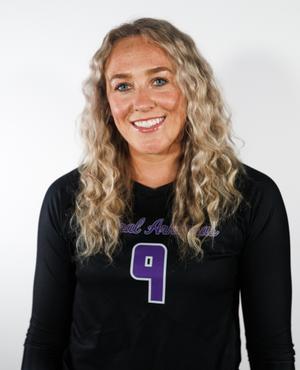 AR PBS Sports – Volleyball Terms from an Insider
While the words dig, kill and attack might make you think of the newest thriller at the movie theater, I know them as volleyball terms from a life playing this fast-paced sport. In Arkansas, as well as the broader South, softball and women's basketball have traditionally taken the spotlight. However, as volleyball gains prominence, many people remain unfamiliar with its rules and terminology.
Follow along as I give you an insider look at the ins and outs of the 2000's fastest growing female sport to set you up for Saturday's AR PBS Sports coverage of the 2023 6A-2A High School Volleyball State Championships.  
HIT, ATTACK, KILL
In the volleyball community, there are specific terms that should be avoided. For instance, "spike" and "bump" are commonly misused terms. While "bump, set, spike" has been widely recognized, it is not used in competitive volleyball. The correct term for a spike is "hit," "attack," or "kill" if the ball is terminated. Here is an example of a kill.  
PASS, DIG, ACE
If a ball is tipped and hits the ground or scores on the other side, it is still acceptable to call it a "kill." Instead of using "bump," when a ball is passed out of serve receive or a free ball, it is called a "pass." If a ball is passed off an attack, it is acceptable to call it a "dig". See what a dig looks like here.  
Another prevalent term is "ace," which occurs when a team's serve cannot be returned by the other team, watch an example here.  
BLOCK/HOUSED/ROOFED/STUFFED
A significant defensive term in volleyball is "block," which refers to a player's attempt to prevent an opponent's attack by jumping at the net. Other terms for a block include "housed," "roofed" and "stuffed". Here is an example of a block.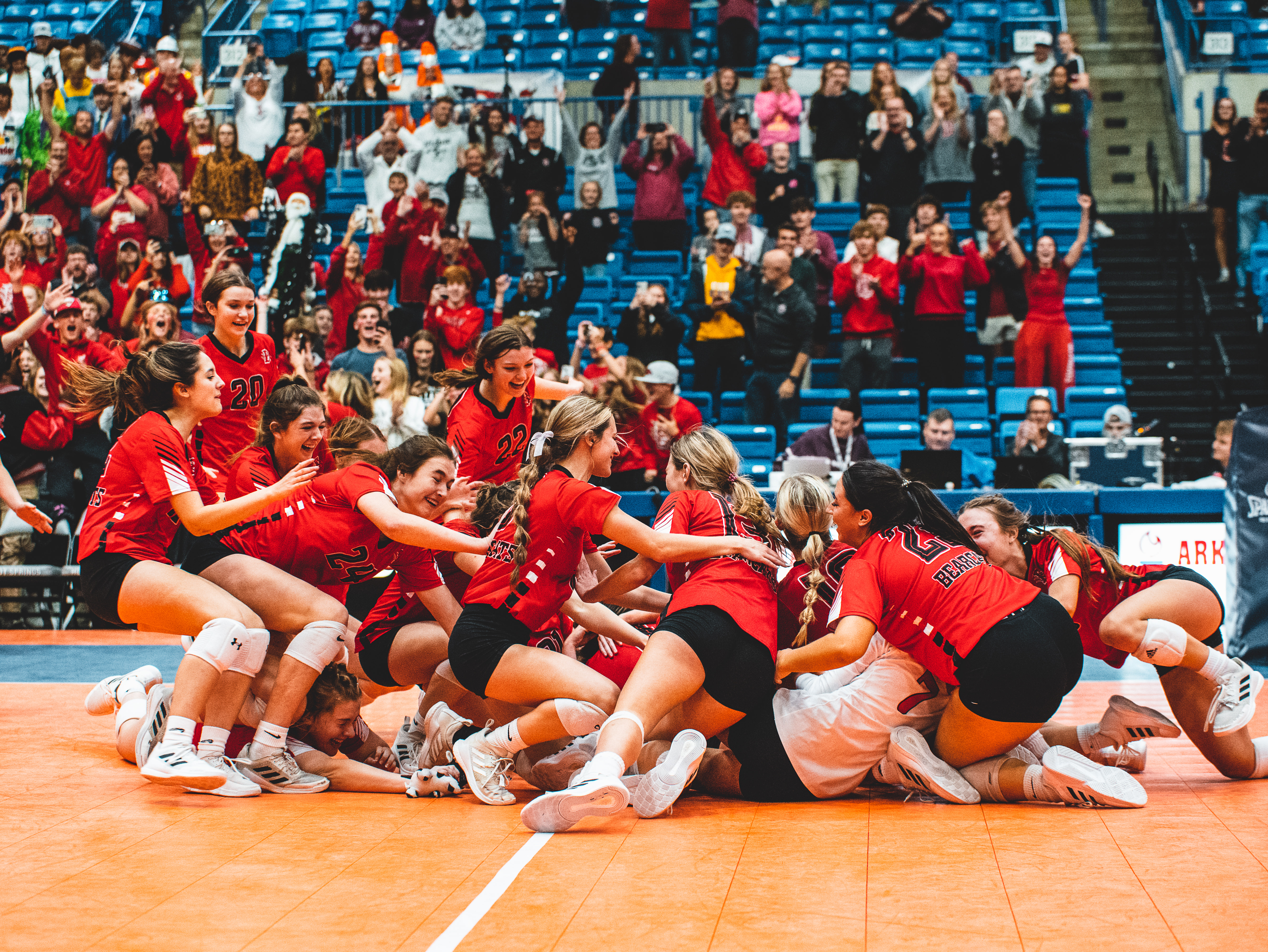 LIBERO
Volleyball positions can absolutely be confusing when you aren't familiar with the sport. One common source of confusion is the player in a different colored jersey, known as the "libero." Liberos play in the back row for both middle blockers and serve for one of them. Typically, liberos play defense in the left-back position, but occasionally, they may play in the middle-back.
HITTERS, BLOCKERS, SETTERS, DEFENSIVE SPECIALISTS
Other positions in volleyball include outside hitters (left side of the net), who often play all the way around; right-side hitters (right side), who have a significant blocking responsibility; middle blockers (middle of the front row), responsible for blocking; setters (right front and right back); and defensive specialists, who usually play in the back row for the right side and sometimes the outside hitters.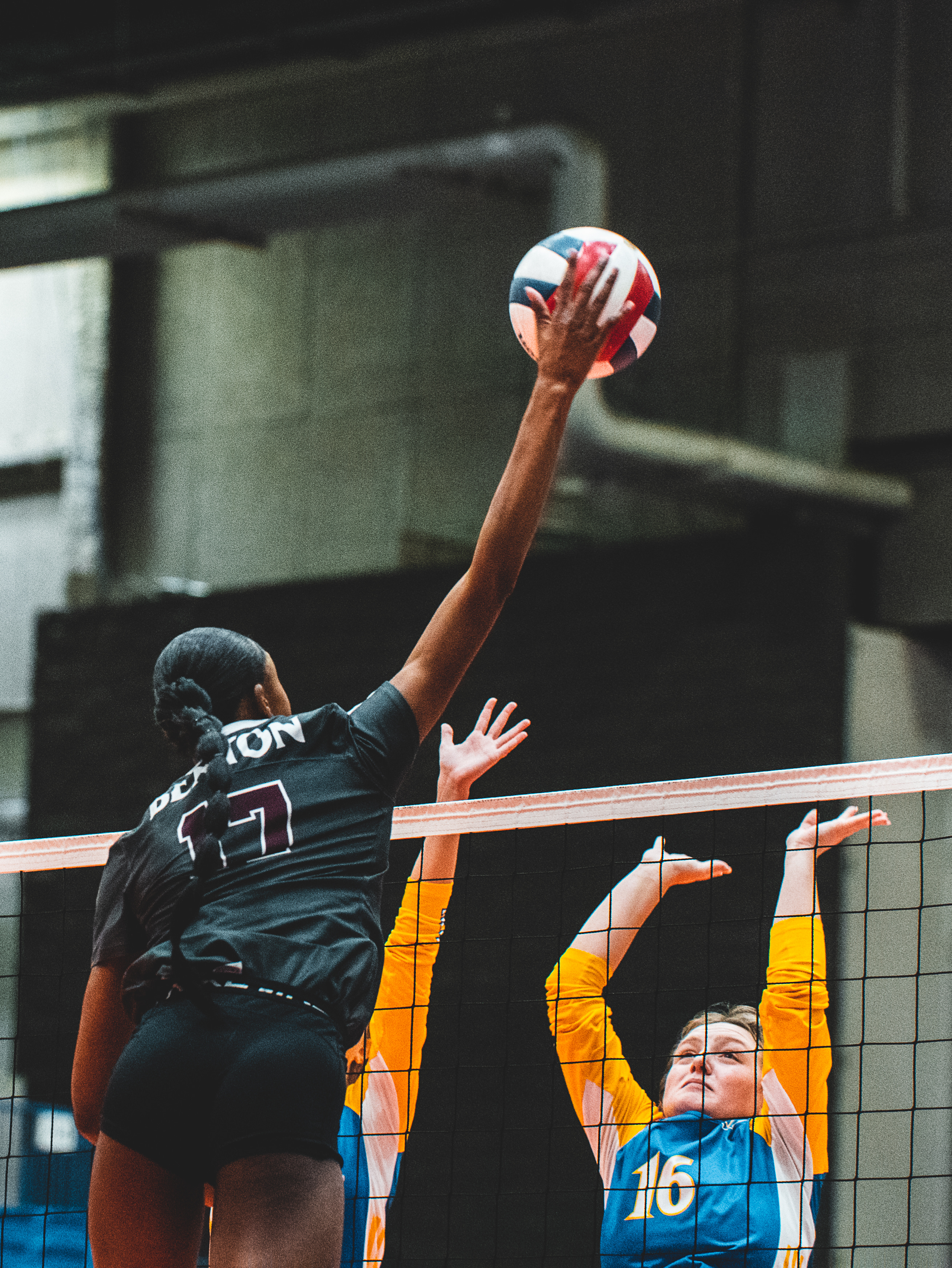 NET VIOLATIONS
Volleyball has undergone rule changes since the 1990s. Modern-day volleyball rules prohibit touching the net; here is an example of a net violation. Stepping over the line beneath the net is also a violation. Hitting a ball from the back row requires players to stay behind the 10-foot line. Liberos are not allowed to set a ball with their hands in front of the 10-foot line. A spinning set by a setter is considered a "double," resulting in a point for the opposing team. Also, when serving, players must ensure their foot does not cross the backline.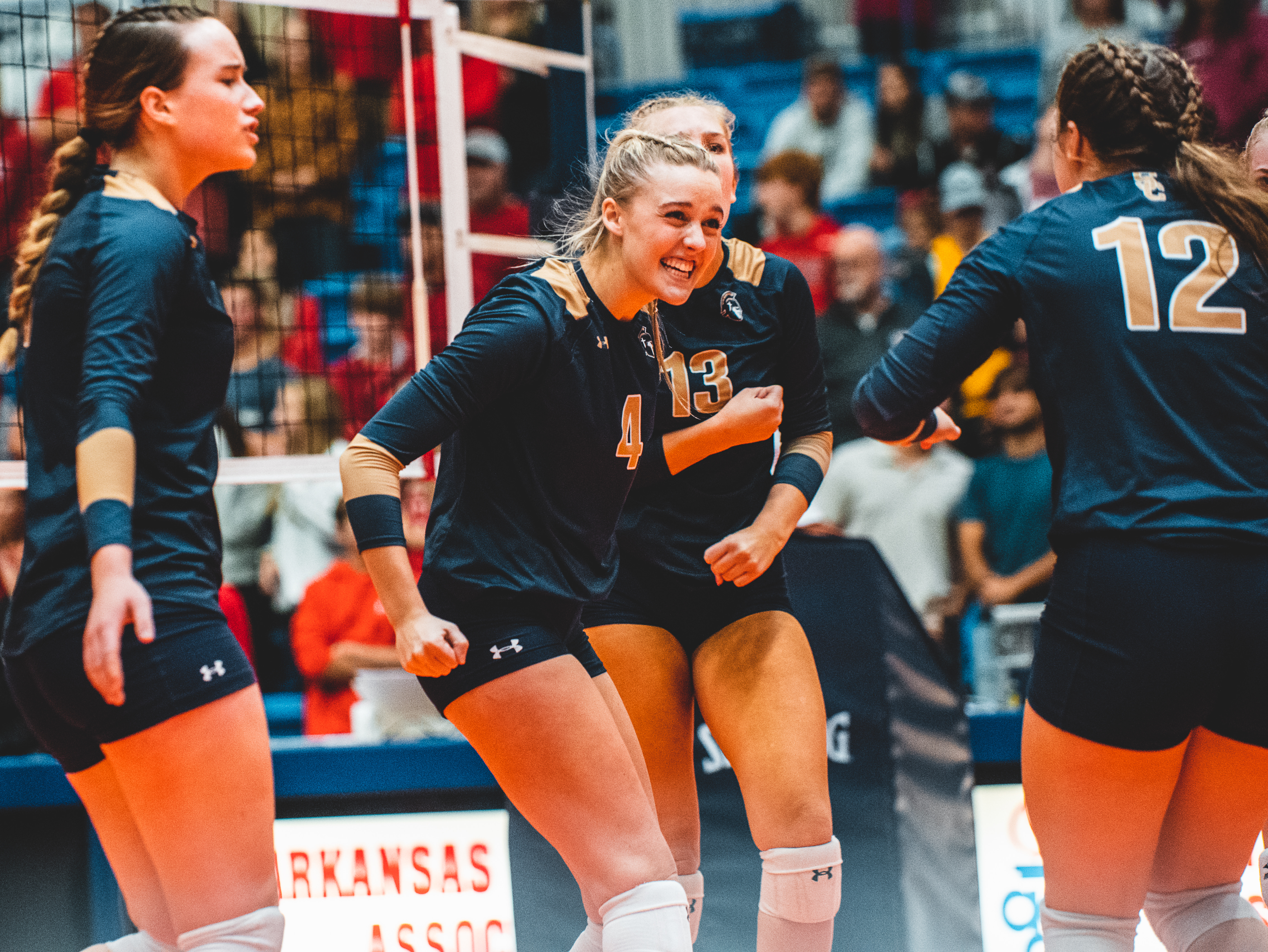 THE ULTIMATE TEAM SPORT
Volleyball is a fast-paced game with numerous rallies and moving parts. While many spectators focus on the ball, a closer look reveals that every player must remain engaged. Hitters, for example, must continuously approach and communicate to confuse the opposing blockers, creating defensive openings. After passing the ball, defenders should be ready to cover in case their hitters encounter a block. Volleyball is often regarded as the ultimate team sport, requiring all six players on the court to perform at their best for success.  
HOW TO WATCH  
AR PBS Sports is serving up the 2023 6A-2A Centennial Bank State Volleyball Championships this Saturday, Oct. 28, presented by Everett Buick GMC d live from Bank OZK Arena in Hot Springs in partnership with the Arkansas Activities Association.
The Arkansas high school volleyball state championships will air live on AR PBS Sports at the following times:
6A – Fayetteville vs. Conway, Saturday, Oct. 28, at 11 a.m.  
2A – Mansfield vs. Conway Christian, Saturday, Oct. 28, at 1 p.m.  
3A – Hackett vs. Baptist Prep, Saturday, Oct. 28, at 3 p.m.  
4A – Shiloh Christian vs. Brookland, Saturday, Oct. 28, at 5 p.m.  
5A – Greenwood vs. Benton, Saturday, Oct. 28, at 7 p.m.
For anyone who would like to watch from afar, AR PBS Sports will be broadcast statewide over the air, on cable and on satellite on Arkansas PBS's primary channel. Find all the ways you can tune in at myarpbs.org/waystowatch. Games will also be available through the PBS app on mobile or streaming devices.  
That won't be the last chance you have to see the games with us, though! In the week following the finals, volleyball games will be available to watch at myarpbs.org/watchsports, so that you — along with coaches, players, families, college recruiters and others — can watch at your convenience. We'll also have professional photos from the Arkansas high school volleyball state championship games at myarpbs.org/photos.
Throughout the state finals, AR PBS Sports will highlight outstanding student-athletes from each division.
Funding for AR PBS Sports is provided by the Electric Cooperatives of Arkansas, Conway Regional Health System and the Arkansas Department of Health.
Arkansas PBS also recognizes AAA's sponsors for the state high school volleyball finals, including Centennial Bank, Everett Buick GMC, Circle K, Arkansas Farm Bureau and Wendy's.
Additional information is available at myarpbs.org/sports. The most up-to-date programming schedule with options for email reminders and calendar syncing is available at myarpbs.org/schedule.
TUNE IN:
Oct. 28, 2023
"AR PBS Sports: Volleyball" starting at 10:45 a.m.
LEARN MORE:
AR PBS Sports