Sudden Cardiac Arrest: When Seconds Count
Sudden cardiac arrest is the leading cause of sudden death among youth athletes. It primarily targets athletes whose sport causes an elevated heart rate (football, basketball, soccer, track, etc.). While some exhibit warning signs such as fatigue and shortness of breath, for many people the first indication of a heart problem is cardiac arrest. When this occurs, coaches, athletic trainers, and administrators need to know the course of action.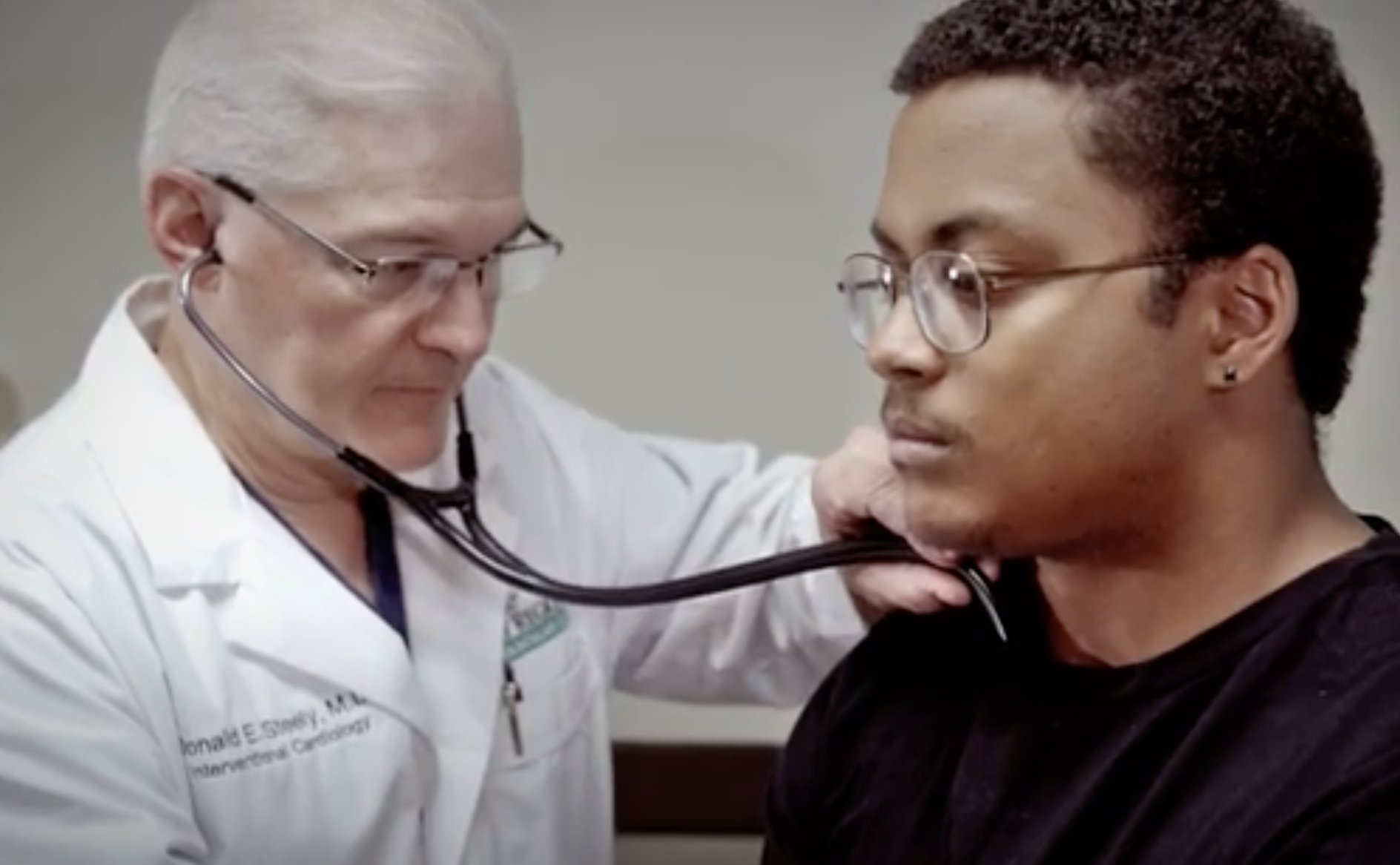 Resources
Sudden Cardiac Arrest: When Seconds Count is the fourth production by ArkansasIDEAS to meet the legislative requirements for medical training for Arkansas secondary coaches. Arkansas Act 1013 of 2017 requires all coaches to receive training in sudden cardiac arrest before the beginning of the 2019-20 school year.
Chain of SurvivalAct 1013 of 2017 (PDF)Info from Mayo Clinic
Grant Steed
When Grant Steed was a 9th grader at Benton High School, he went into cardiac arrest during baseball practice.
Gunter Garvin
During a routine sports physical, Cabot High School football player Gunter Garvin was discovered to have a heart murmur.
Max Rucker
While a 10th grader at Batesville High School, MaxRucker went into cardiac arrest during football practice.
Warning Signs
This video features an acted-out scenario of a student having chest pains during practice.
Experts interviewed for the project include Don Steely, MD, interventional cardiologist at Conway Regional Medical Center, Jason Cates, director of athletic training for Cabot Public Schools, Keith Shireman, athletic trainer for WRMC Pros and Batesville High School, and T.J. White, athletic trainer for Benton High School.
Filming for Sudden Cardiac Arrest: When Seconds Count took place at Cabot High School, Batesville High School, Benton High School, Arkansas Children's Hospital, and Conway Regional Medical Center.