10/03/2022
CONWAY, Ark. (Arkansas PBS) — Arkansas PBS will present nine debates featuring 24 candidates in "Election 2022: Arkansas PBS Debates." Debates will be broadcast live and will livestream at youtube.com/arkansaspbs. Press conferences for candidates who choose to participate will directly follow each debate and will also livestream at youtube.com/arkansaspbs.
Members of the media are required to preregister at myarpbs.org/presspass at least 24 hours prior to each debate.
When: Monday, Oct. 17, through Friday, Oct. 21. Each debate will be 60 minutes.
Where: Reynolds Performance Hall, 223 Beatrice Powell St., Conway, on the University of Central Arkansas campus.
Who: Candidates for Arkansas governor, lieutenant governor, attorney general, secretary of state, U.S. Senate and U.S. Congressional Districts 1-4. Host Steve Barnes. Panel of journalists.
Major funding for "Election 2022: Arkansas PBS Debates" is provided by AARP Arkansas. Additional funding is provided by Arkansas State Chamber of Commerce.
Use of debates
The debates are offered free of charge to any Arkansas media outlet that provides an email request for permission to use the shows in their entirety. The programs must be identified by announcement (on air) and caption (on air and online) with "This debate is provided by Arkansas PBS; myarpbs.org/elections." Debates may be broadcast or streamed with proper identification. The livestream may be embedded or linked. Email thead@myarkansaspbs.org for permission.
Video and audio clips may be used in news reports, but no audio portions may be lifted and used out of context in any way. Excerpts must be identified both by announcement and by caption as a production from "Arkansas PBS."
You may take the signal off-air or request an HD livestream. Please submit requests at least two days prior to the debate.
Schedule
* denotes incumbent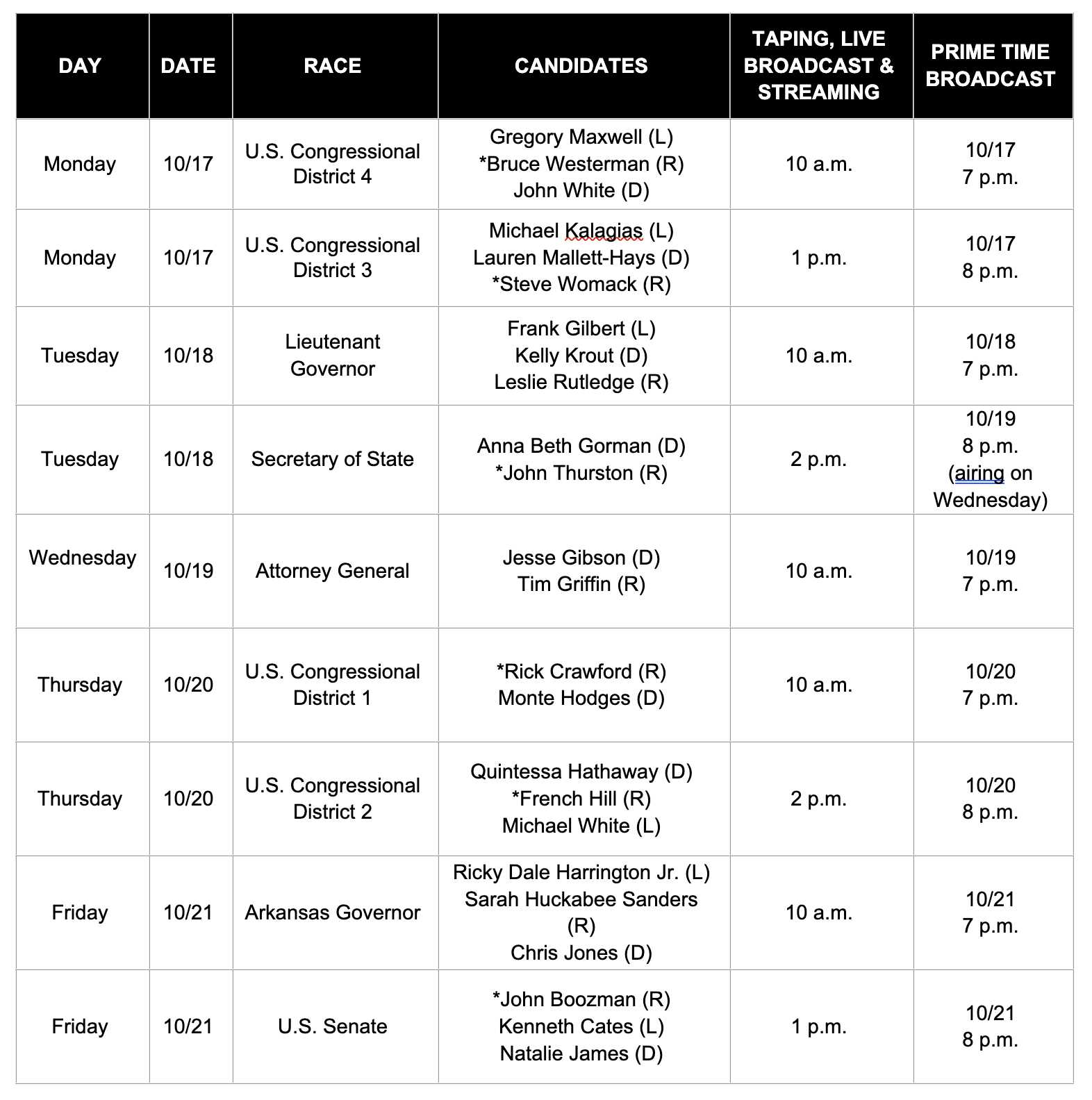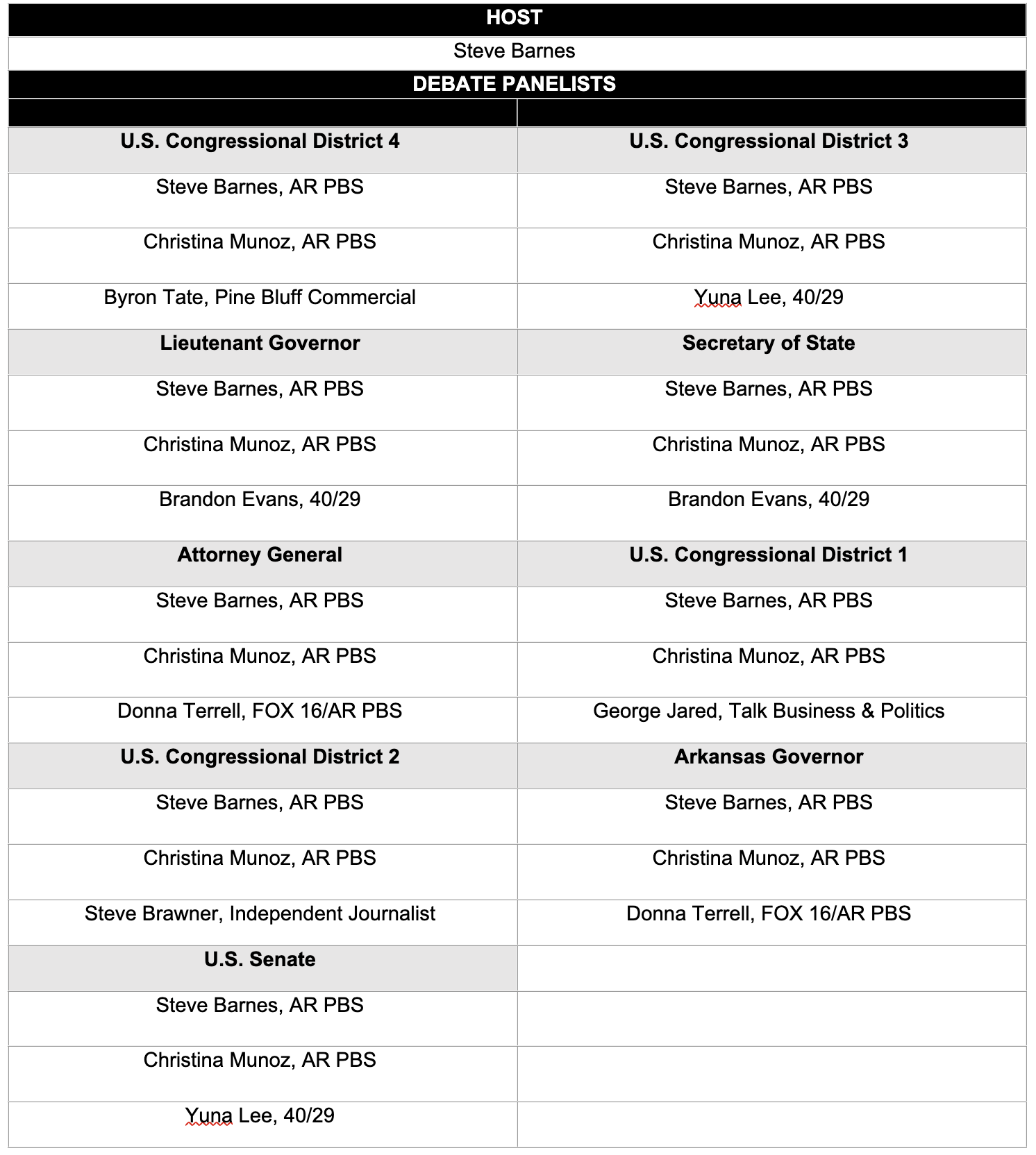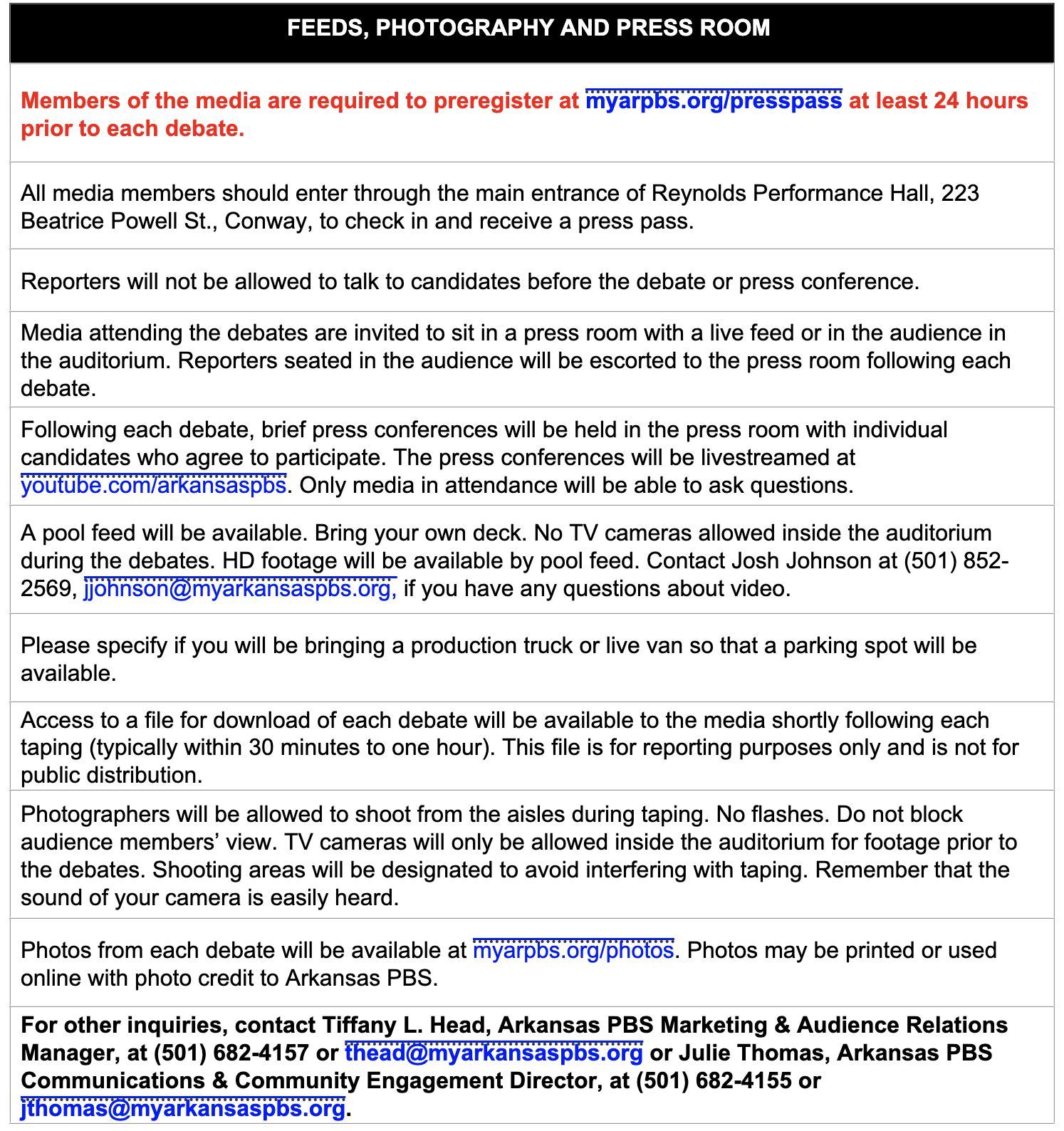 ---###---