This Women's History Month, take a moment to appreciate the amazing accomplishments of women throughout history. This year, Arkansas PBS recognizes women that have become an inspiration in fields such as science and music in dedicated programming all month.
"Margaret: The Rebel Princess"  
 
In a two-part series, learn how Princess Margaret's life and loves reflected the social and sexual revolution that transformed the western world during the 20th century, and redefined society's image of the modern princess.
Watch Part 1 on Tuesday, March 14, at 2 a.m. and Part 2 directly after, at 3 a.m.  
"In Their Own Words: Princess Diana" 
 
Journey through Princess Diana's story as she grew from a shy, aristocratic schoolgirl into a dynamic force for change through the eyes of those closest to her. See the story of a woman who defied expectations to become one of the most impactful icons of our time.
Tuesday, March 14 at 4 a.m. and Tuesday, March 14, 3:30 p.m.
"In Their Own Words: Queen Elizabeth II"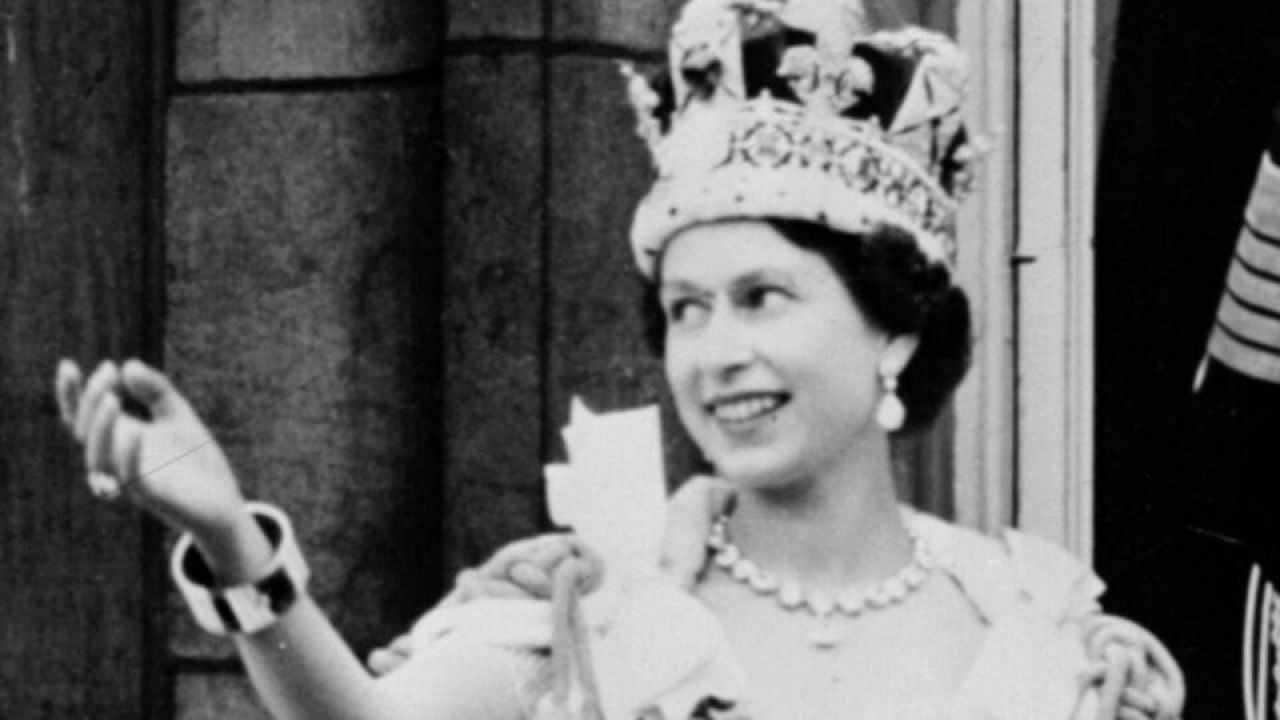 Explore the remarkable life of Queen Elizabeth II, from childhood to her uncle's abdication, her father's coronation as King George VI, experiences during World War II, a sudden ascension to the throne and her eventful reign of more than 60 years.
Tuesday, March 14, 4:30 p.m.
"Great Performances at the Met: The Hours" 
 
Renée Fleming makes her return to the Met in this new opera from Pulitzer Prize–winning composer Kevin Puts, adapted from Michael Cunningham's novel, inspired by Virginia Woolf's "Mrs. Dalloway."
Friday, March 17, 8 p.m.
"Lucy Worsley's Royal Myths and Secrets: Marie Antoinette, The Doomed Queen" 
 
Why is Marie Antoinette is often blamed for causing the French Revolution for saying "let them eat cake" to her subjects? Lucy Worsley uncovers the myths and secrets that led the doomed queen to the guillotine.
Sunday, March 19, 4 p.m.
"Independent Lens: Storming Caesars Palace" 
 
Directed by Hazel Gurland-Pooler ("Finding Your Roots" "The African Americans: Many Rivers to Cross") this documentary follows Ruby Duncan, a Las Vegas hotel worker who lost her job and joined a welfare rights group of mothers that defied notions of the "welfare queen." In a fight for guaranteed income, activists took on the Nevada mob in organizing a massive protest that shut down Caesars Palace.
Monday, March 20, 9 p.m.
"Royal Wives at War" 

Follow the rivalry between Elizabeth the queen mother and American socialite Wallis Simpson, and the political, cultural, and constitutional repercussions to the feud amid Britain's Abdication Crisis.
Thursday, March 23, 2 a.m.
"American Masters: In the Making" 
 
Eight emerging cultural icons – creators who bring insight and originality to their craft – continue to become masters of their artistic disciplines. J'Nai Bridges and Rissi Palmer are breaking down barriers in opera and country music. In this episode, see Bridges' return to the stage in a tribute to George Floyd. In the country music world watch Palmer redefines success in her newest album while and uplift the voices of other BIPOC women country performers.
Friday, March 24, 8 p.m.
"Loretta Lynn: My story in My Words"            
From a self-taught guitarist and songwriter to record-breaking artist with 50 studio albums and over 60 years of recording and touring to her name, Loretta Lynn becomes the narrator of her own story.
Sunday, March 26, Noon
"Dolly Parton and Friends: 50 years at the Opry"
In a country music special, celebrate the legend's 50 years as a member of the Grand Ole Opry. Watch as Dolly Parton delivers some of her biggest hits at the world-famous home for country music with guests like Dierks Bentley, Emmylou Harris, Chris Janson, Toby Keith, Margo Price and Hank Williams, Jr.
Sunday, March 26, 1 p.m.
"Fannie Lou Hamer's America: An American Reframed Special" 
 
Meet the Mississippi sharecropper-turned-human-rights activist who used stories from her own life to call America to account for the racism that defined every aspect of her existence—from the turn-of-the-century cotton plantations of the Mississippi Delta where she was reared to her death in an all-black hospital in 1977.
Monday, March 27, 9 p.m.
"Secrets of the Dead: Lady Sapiens" 
 
Piece together the untold story of prehistoric women with the help of scientific investigations from across the globe. Separating fact from fiction, "Secrets of the Dead: Lady Sapiens" redefines our understanding in power dynamics of ancient society and our ancient foremothers.
Wednesday, March 29, 9 p.m., Thursday, March 30, 1 a.m., Friday, March 31, 2 a.m. and 1:30 p.m.
"NOVA: Picture A Scientist" 
 
Follow a biologist, chemist, and a geologist on a journey through their own experiences in the sciences, ranging from outright harassment to years of subtle slights. Learn how a growing group of researchers is fighting back and exposing longstanding discrimination to make science more inclusive.
Friday, March 31, 3:30 p.m.
"Joni Mitchell: The Library of Congress Gershwin Prize" 
 
As one of the woman pioneers of modern rock and folk music, Joni Mitchell is awarded the Gershwin Prize for Popular Song from the Library of Congress. From her beginnings in the Canadian coffeehouse scene to collaborations with artists like Charles Mingus and David Crosby, Mitchell has also been recognized with the Grammy Lifetime Achievement Award and the induction into the Rock and Roll Hall of Fame.
Friday, March 31, 8 p.m.
"American Masters: Roberta Flack" 
 
From a piano lounge singer to Grammy Award winner, Roberta Flack is not only the voice behind hits like "The First Time Ever I Saw Your Face" and "Killing Me Softly," but a champion for civil rights. This documentary tells her story through exclusive access archives and interviews with Rev. Jesse Jackson, Peabo Bryson and more.
Friday, March 31, 9 p.m.
This month is not only about honoring the women of the past, but also celebrating the women of today. Take this March to recognize and thank mothers, sisters, friends, and other women who have made history in your lives; just like the icons we will be featuring all month long.
You can view the complete Women's History Month schedule and download here. 
TUNE IN:       
See our most recently updated schedule anytime at myarkansaspbs.org/schedule.  
WAYS TO WATCH:       
Watch broadcasts on ARPBS-1       
Livestream       
PBS App