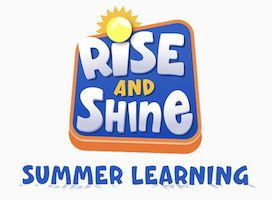 Meet the Teachers
Rise and Shine lessons and resources are created by local Arkansas video producers and educators! In addition to our team working behind the scenes at Arkansas PBS, Rise and Shine mini lessons are taught by an all-star cast of some of Arkansas's most talented teachers! Keep reading to meet the teachers!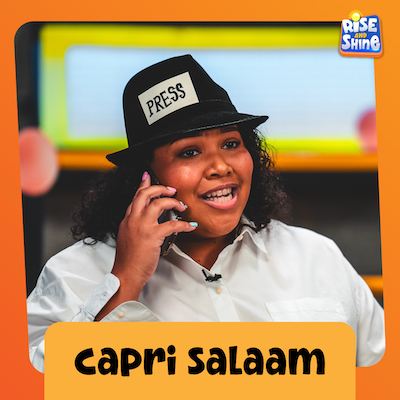 Capri Salaam
2023 Arkansas Teacher of the Year
Capri Bell Salaam is a one-of-a-kind educator dedicated to the development of the whole child. The 2023 Arkansas Teacher of the Year earned a Bachelor of Arts degree in English from the University of Central Arkansas before beginning her career as a third grade teacher. After completing her first year, she decided to further her education at Arkansas Tech University earning a Master of Arts degree in Teaching with an emphasis in middle level education. Capri transitioned to North Little Rock Middle School where she has spent the last eight years of her career. As a distinguished educator, she prides herself on her ability to connect with students from diverse backgrounds to create a safe learning environment focused on student centered learning. Students and colleagues praise her "over the top" shenanigans for making learning fun as she dances through the hallways and sometimes in costume! Capri ignites her students' interest by bringing history to life by fostering excitement for learning with innovative best practices. As a MultiClassroom Lead Teacher, she provides coaching to colleagues to grow instructional capacity with productive feedback. Capri recently completed a second masters degree from Harding University in Special Education to advocate for children with special needs and challenges, including her own son. As a result, she believes all children have the innate ability to learn with the assistance of a strong support system and proper resources. Outside of the classroom, Capri enjoys time with her husband and family, and giving back to the community by volunteering with local charities.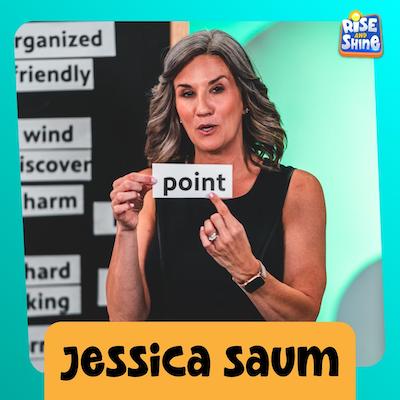 Jessica Saum
2022 Arkansas Teacher of the Year
A native of Columbia, South Carolina, Mrs. Saum now calls Arkansas home. Prior to her year of service as the 2022 Arkansas Teacher of the Year, she worked as a self-contained special education teacher at Stagecoach Elementary School in Cabot, Arkansas. She will begin the 2023-2024 school year as the Cabot Public School's Collaboration and Inclusion Coordinator serving as a bridge between general and special education teachers implementing inclusive practices for students who receive special education services. She is an Association of American Educators and Arkansas State Teachers Association Advocacy Fellow and a 2023 Presidential Leadership Scholar. Mrs. Saum is a proud military spouse and is passionate about advocating for the unique needs of military connected families. In her spare time, Mrs. Saum plays roller derby for Rock Town Roller Derby and Team Arkansas.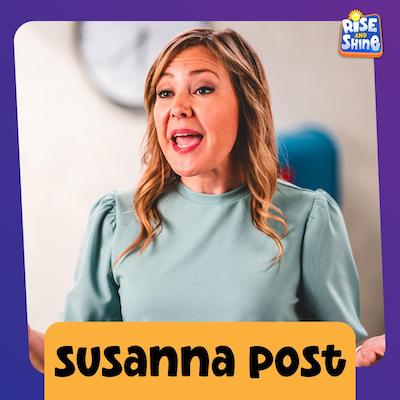 Susanna Post
2021 Arkansas Teacher of the Year
Now the Secondary Math Coordinator for Fort Smith Public Schools, Mrs. Post previously served as a math and business teacher for grades 7-12. As a non-traditional educator, she attributes much of her classroom success to her 12 years of business experience, which led her to favor project-based learning. Mrs. Post believes that authentic relationships combined with high expectations foster student success, which led to her platform, Closing the Empathy Gap. Mrs. Post has earned a Bachelor of Science in Mathematics with a minor in Computer Science from the University of Arkansas, a Master of Arts in Teaching from the University of Central Arkansas, and a Master of Education in Rural and Urban School Leadership from the University of Arkansas at Little Rock. She is currently pursuing her Doctorate in Educational Administration and Leadership from Walden University.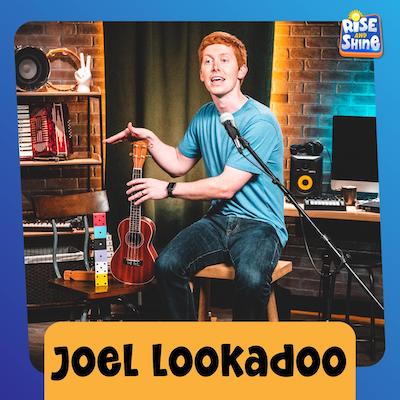 Joel Lookadoo
2020 Arkansas Teacher of the Year
Mr. Lookadoo is a ten-year educator who works in the Springdale School District. He serves as an assistant principal at Lakeside Junior High School, and prior to that he was an Algebra 1 teacher and basketball coach. Mr. Lookadoo is a National Board Certified Teacher in High School Mathematics and is passionate about seeing all students learn. His family, learning something new, and helping build a culture where all students can be successful are a few of his favorite things.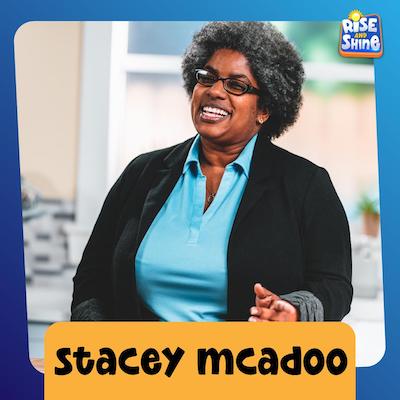 Stacey McAdoo
2019 Arkansas Teacher of the Year
Mrs. McAdoo is Teach Plus Arkansas' state director; founder of the Writeous — a spoken-word youth advocacy collective; and a 20-year master educator with 19 years of experience in Arkansas's largest urban district. She is also an accomplished classroom practitioner, college and career readiness coordinator for Little Rock School District. As the Arkansas Professor in Residence for Reach University and a professional development facilitator for more than two decades, Mrs. McAdoo designs and leads sessions that focus on best practices, instructional strategies, impersonal communication, arts integrations, empowering student and teacher voice, leading from the classroom, and promoting equity and the success of diverse learners. As the founding Teach Plus Arkansas State Director, Mrs. McAdoo also runs a policy fellowship where she trains and empowers educators to take leadership over key policy issues that advance equity, opportunity and student success.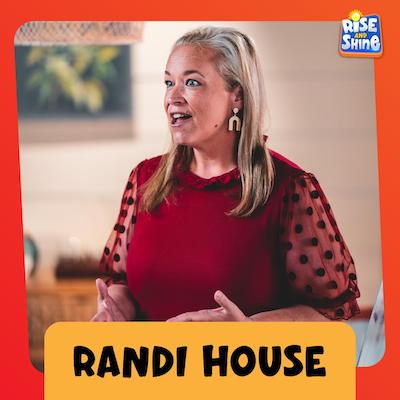 Randi House
2018 Arkansas Teacher of the Year
Mrs. House is wrapping up her 19th year as an educator. She is a kindergarten teacher at Theodore Jones Elementary School in Conway, Arkansas, and previously taught at Nettleton Public Schools and East Poinsett County School District. She is a National Board Certified Teacher and recently earned her EdD in Curriculum, Instruction, and Assessment. She received her BSE and MSE degrees from Arkansas State University. Randi and her husband Travis have two daughters, Essie and Lottie.
Courtney Cochran
2017 Arkansas Teacher of the Year
Ms. Cochran joined the education profession more than 17 years ago to create equitable and motivating learning opportunities that improve the trajectories of the lives of the children in Arkansas. She taught in the classroom as a Spanish teacher, and she has served as an administrator for the past five years. She is a National Board Certified Spanish teacher whose current role is assistant principal at the Future School of Fort Smith. Ms. Cochran has a BSE in Spanish, an MSE in Educational Leadership, and is currently completing her Specialist's Degree in Educational Leadership, but her favorite title of all is "mommy" to Maddie, Jude, and Lucy.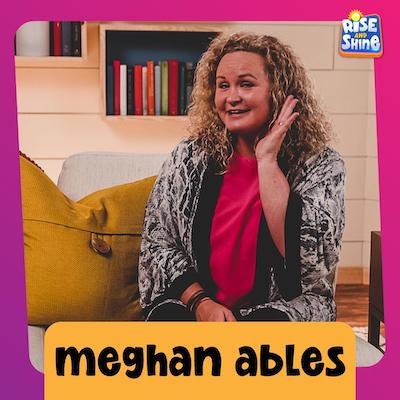 Meghan Ables
2016 Arkansas Teacher of the Year
Ms. Ables taught high school English and Journalism for 16 years at Stuttgart High School. After three years of traveling the state and celebrating teachers as a member of the Arkansas Department of Education staff, she returned to Stuttgart to teach. Now the Assistant Principal at Park Avenue Elementary in the Stuttgart School District, Ms. Ables loves being a wife, a mother of two girls and a RICEBIRD for life!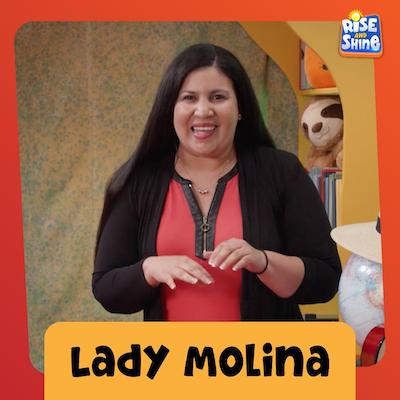 Lady Molina
Arkansas Teacher
A passionate world language educator and an advocate for bilingual, biliteracy and multicultural education Mrs. Molina has 17 years of teaching experience in her native country and in the United States. A native of Colombia from Bogotá and a first generation immigrant, Mrs. Molina moved to the U.S in 2010 after meeting her husband while he was serving in the US military. Mrs. Molina currently serves as an educator at the secondary level for Pulaski County Special School District in Central Arkansas. Mrs. Molina earned her M.Ed. in Education from the University of Arkansas at Little Rock and is working on obtaining a Ed.S. in Educational Leadership Principalship from Arkansas State University. She dreams of seeing more public schools promoting the value and learning of other languages to all children from Pk-12 all over the state of Arkansas.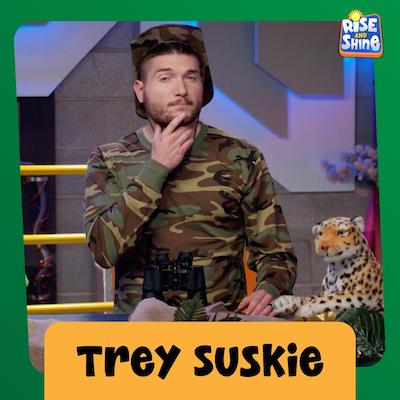 Trey Suskie
Arkansas Teacher
Mr. Suskie has ten years of teaching experience and is currently teaching 6th grade at Harmony Grove Middle School. A graduate of the University of Arkansas at Little Rock, Mr. Suskie has a degree in history and secondary education. He spends his free time playing guitar and piano or spending time with his family. He has recently become a new father. He has a passion for teaching at the middle school level and comes from a family of educators.