Men & Women of Distinction
"Men & Women of Distinction" is an ongoing series that profiles Arkansans whose lives have had a profound effect on the development of the state; the character of it's people or its image beyond our borders. By highlighting these men and women, the series allows history to be told by the voices of those who lived it; in a format that can be preserved for future generations.
Men and women profiled in the series to date include former governors; U.S. senators and representatives; an internationally renowned composer, a former U.S. Surgeon General and a nationally recognized philanthropist.
Latest Episode: "Men and Women of Distinction: Mike Beebe"
A product of Arkansas, the Honorable Mike Beebe was born in a tar paper shack in Amagon. Beebe rose from his humble beginnings to practice law in Searcy and run for Arkansas Senate - where he was first elected in 1981 and served for 20 years - followed by successful runs for attorney general (2003-2007) and, finally, governor (2007-2015). Watch Now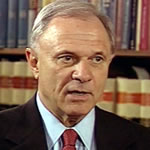 David Pryor
Former U.S. Senator and Arkansas Governor David Pryor is interviewed by Roy Reed and discusses his childhood in Camden, his years as a state representative, his years in Congress and his race against Sen. John L. McClellan in 1972. He also talks about his two terms as governor of Arkansas and his 1978 race for the Senate.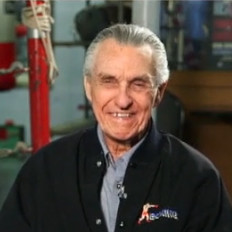 Ray Rodgers
Amateur boxing's Ray Rodgers has a wit as sharp as any jab and his one-liners come at you in combinations. His disarming humor and no-nonsense approach have taken him from amateur boxer to coach to the top leadership posts in a sport to which he's dedicated more than seventy years of service. His skills as a "cutman" are legendary and he's worked the corners of some of professional boxing's greatest champions. His most enduring legacy however, is his tireless commitment to the countless young people he's mentored away from the streets and towards a better life through education.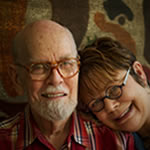 Miller Williams
The general public might remember Miller Williams as the man who delivered the inaugural poem at Bill Clinton's second inauguration. But, in the world of literature, Williams ranks among the best of American poets. He was a man who discovered his calling early in life, writing poetry under the guidance of his mother as a boy. When his academic life brought him into the sciences, Williams continued his writing and self-published his first book of poetry in 1952. Attracting the attention of Flannery O'Connor, Williams made the switch from professor of biology to professor of English literature. In the early '70s, Williams accepted a position at the University of Arkansas in Fayetteville where he co-founded the University of Arkansas Press, founded the university's MFA program in literary translation, co-founded the Comparative Literature program, and taught and mentored emerging poets such as Chelsea Rathburn, Leon Stokesberry and R.S. Guinn.
In his life, Williams collected more than 15 awards. Of his book "Time and the Tilting Earth," published in 2009, Joel Brouwer of the New York Times said this: "In poem after poem, he mingles the low and the high in both form and content, bringing a sense of cleareyed practicality to life's big questions and a keenly honed poetic technique to the cadences of Arkansas porch talk."
"Men and Women of Distinction" has been honored with numerous awards over the course of its run, including multiple Telly awards and recognition from the International Academy of Visual Arts.